So some news: We´ll be supporting DEATHSTARS on their European tour in spring, which should be a very cool tour, some dates are posted on our Myspace profile already, but there will probably be more so stay tuned. We´ll also definately log on here and do some sort of tour diary whenever possible during the tour.
We´ll post all the dates on here as well once they´re all in and confirmed.
Secondly, we´ve got a handful more of those "dirt" photos posted up on Myspace so go there and check them out, we´re all very hauntingly beautiful people once caught in our natural habitat, as is clearly proven in these photographs.
OK i know we´re crap at getting back to people and posting here, but hey, we´re making a new album at least :-)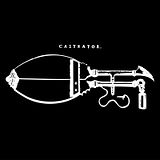 Just finnished another ambient/atmos piece. It was the last piece that didn´t make the deadlines for the "Broken" film, so it´s in that vein sonically and atmospherically. I called it "Thrall", in the spirit of "Broken". If Adam ever gets the DVD version he´s been talking about out (which should have a lot more of my music in it that the cinematic version) maybe we´ll put it in there, or maybe we´ll put it on the soundtrack album I´d like to put out some day. Somehow it´ll see the light of day though. I had to finnish it, because it really pissed me off seeing it laying around sort of half-done.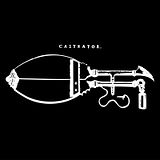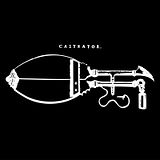 I´m also supervising what looks to be a pretty major makeover of our Forums on mortiis.com, which should make it a bit more orderly and hopefully interesting. So look out for that in the fairly near future. Actually we´ll be doing several updates to the website soon. We´ll keep the old forums though, they won´t get deleted if I can help it, so whatever is going on there right now shouldn´t be affected in any way.
Oh and check out the cool "Broken" poster, I did some music for that film.
/m
So we´ve been doing some more work on a couple of new songs... Always going back and changing things. Some of it is starting to sounds pretty brutal. We´re thinking of naming the album "Road to Ruin", but for now it´s just a working title.